Germany has a shorter coastline than many European countries, but is one of the world's biggest players in marine research. Its research vessels operate within its own territorial waters, in the Atlantic and Pacific Oceans, and even into the Arctic and Antarctic seas.
How can we justify this expensive effort? It is needed because the oceans are an integral part of the solution to mankind's grand challenges – food, water, habitats, energy, and even peace on planet Earth.
The Future Ocean carries out cutting-edge research which helps us devise solutions for a better future, for the ocean and for the Earth as a whole. But finding such solutions is difficult. It involves scientific knowledge as well as an awareness of the ways in which new findings are used in society, possibly through changes in governance, technical change, or commercial innovation.
To tie all of this together, and to develop recommendations, management plans, governance structures and new techniques, a process needs to be established which allows stakeholders to share their ideas, discuss challenges, and come up with solutions or research plans leading to them. We call this overarching dialogue between many societal groups a "transdisciplinary" activity. Leading experts on trasdisciplinarity say that "Collaboration provides a type of 'reality check' for research processes and outcomes. What we see emerging then is the idea that collaboration with stakeholders and the broader community is an important characteristic of transdisciplinary research practices." [1]
The theory of transdisciplinarity has been discussed widely. We now appreciate that this kind of dialogue is difficult to establish. It requires networking, scoping meetings, discussion, feedback, and then further scoping to identify problems, plan actions and find solutions. The Future Ocean has been experimenting with a number of formats to get this process started. These have been very successful in themselves, but have not yet become part of an integrated framework for generating viable solutions. Shaping such networks is an important part of the challenge we face in transdisciplinarity.
Wiebke Müller-Lupp, knowledge transfer coordinator at Future Ocean, explains that transdisciplinary research is far more difficult than traditional technology transfer from science to industry. "Before you can do transdisciplinary research," she says, "you need to start a dialogue with external stakeholders about their visions and suggestions for solutions. Otherwise you risk trying to start a dialogue that is of no value to the partner and yourself."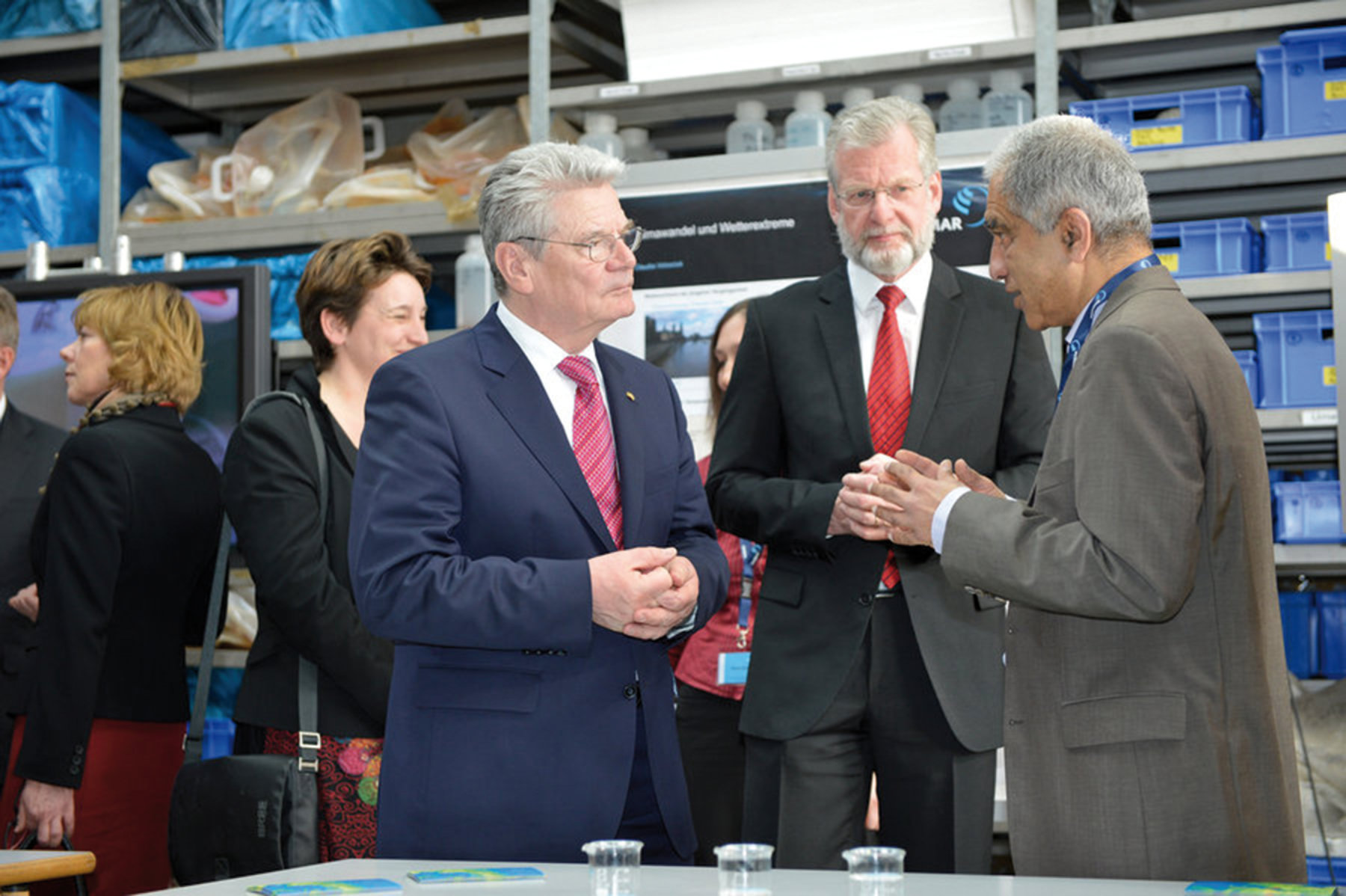 Activities for solutions
One of the Cluster's oldest and most successful dialogue projects is the Kiel Marketplace. The Marketplace is a forum where researchers and stakeholders from NGOs, industry and politics meet to discuss the latest scientific research on current topics. This series of meetings is organised by Future Ocean and the Martime Cluster Norddeutschland, an association of more than 230 companies and research institutes from the maritime sector in Northern Germany. 17 Kiel Marketplaces have been held since 2008, attracting representatives from industry and NGOs, but also the state ministries in Kiel. "The strength of the Kiel Marketplace is that it is designed around business needs and interests, although it now brings in policy makers and other stakeholders as well." says Müller-Lupp. Many discussions that started there have led to new ideas, research projects and sometimes products or recommendations in the real world.
The Maritime Technology Platform, MaTeP, has been established more recently as a follow-up activity which builds on the success of Kiel Marketplace. It exists to support joint projects between Kiel scientists, and stakeholders from industry and the public sector. MaTeP provides start-up support for pilot projects, which gain from the Cluster's application-orientated expertise. Past activities have ranged from engineering projects on the detection of toxic chemicals released by dumped ammunition to the development of new technology for shrimp aquaculture, or a political science study of the reasons for citizen reactions to local energy development. Some projects have involved collaboration between larger companies (for example RWE-DEA), small companies, and even state authorities such as the federal ministry of the interior. Knowledge exchange with political decision makers is another priority. The Cluster's World Ocean Review publication (see Box on page 124) has been presented to elected representatives in the European Parliament as well as to the German parliament in Berlin. The Review is an invaluable catalyst for discussion with stakeholders, especially those with an interest in politics and governance.
Sound Knowledge for Everyone
Vast and inaccessible, the oceans are difficult to comprehend and are rarely at the centre of our attention. But access to precise and sound scientific information is essential for anyone concerned with the marine environment. The Future Ocean addresses this demand through its own publications and by major contributions to policy advice. They offer easily digestible background information on marine issues to stakeholders, journalists, decision makers, teachers or simply interested parties.
Tying it all together
So where are we heading with these measures, and how can we transfer them into transdisciplinary research?
To implement transdisciplinary work streams, Kiel Marine Science plans to establish an Ocean Solution Centre in the near future. This central facility will engage the wide array of academic backgrounds represented in Kiel, and will support the development of methods and tools to facilitate transdisciplinary research activity. Müller-Lupp says that involvement in stakeholder dialogue and co-design increases the confidence of non-academic stakeholders in the results of research. As she sees it, small meetings and face-to-face contact are more important in building trust than major conferences. She stresses too that academics need to learn the right language for a good discussion wth external stakeholders. "Researchers like to suggest solutions on the basis of their findings, but they sometimes do not appreciate the complex world that business or policy operates in. So they need to think carefully in advance about, say, how they plan to speak to an audience from the fisheries industry."
A fresh example is the Cluster's role in the establishment of a new oceanographic research centre in Cape Verde. There, the Cluster is looking not only at the nation's research needs, but also at the requirements of Cape Verdean society and industry. There have been discussions, says Müller-Lupp, with ministries involved in the economy, energy and the environment, and the Cluster has facilitated an innovative programme for collecting and reusing ocean rubbish around the islands.
The stakeholder involvement of Kiel's Marine Science will get steadily deeper over time. We aim to build on our success in stakeholder dialogue to create genuine research co-design in a transdisciplinary way.
References
[1] Wickson, F., Carew, A. L. and Russell, A. W. (2006). Transdisciplinary research: characteristics, quandaries and quality. Futures, 38 (9), 1046-1059.
[2] http://www.governance-platform.org/en/governanceprojects/fiti/
[3] http://www.futureocean.org/en/cluster/veroeffentlichungen/print/draeger_brochure.php
[4] http:/worldoceanreview.com
[5] http://meeresatlas.org/en