Research is a global activity, and the internationalisation of research is an emerging priority for universities and scientific institutions in Germany. Internationalisation is essential if Germany is to recruit the brightest minds and the best ideas on the global science market, and to raise the profile of its universities and research centres.
Excellent universities everywhere use international cooperation and networks to gain an advantage in global competition. Intensive exchange, and the creation of research consortia with renowned partner universities, are strategic elements of internationalisation.
The Plan of Action from the BMBF, Germany's Federal Ministry for Education and Research, emphasises the fact that international mobility and exchange promote excellence in research and innovation. The BMBF sees a national advantage in cooperation, especially from the broad impact which often accompanies the bilateral promotion of cutting-edge research.
Much of the world's new knowledge is generated outside Germany, so it is important for Germany to attract top researchers. But Germany also has a prominent position in science, research and development, in Europe and across the world, giving it an advantage in the hunt for talent.
Future Ocean is addressing these challenges by setting up an internationalisation strategy, which is mainly based on four distinct activities: institutional partnerships; support for research mobility; an active marketing initiative for Kiel as an excellent research location at conferences and workshops and proactively maintaining contact with former employees and visitors through an alumni network.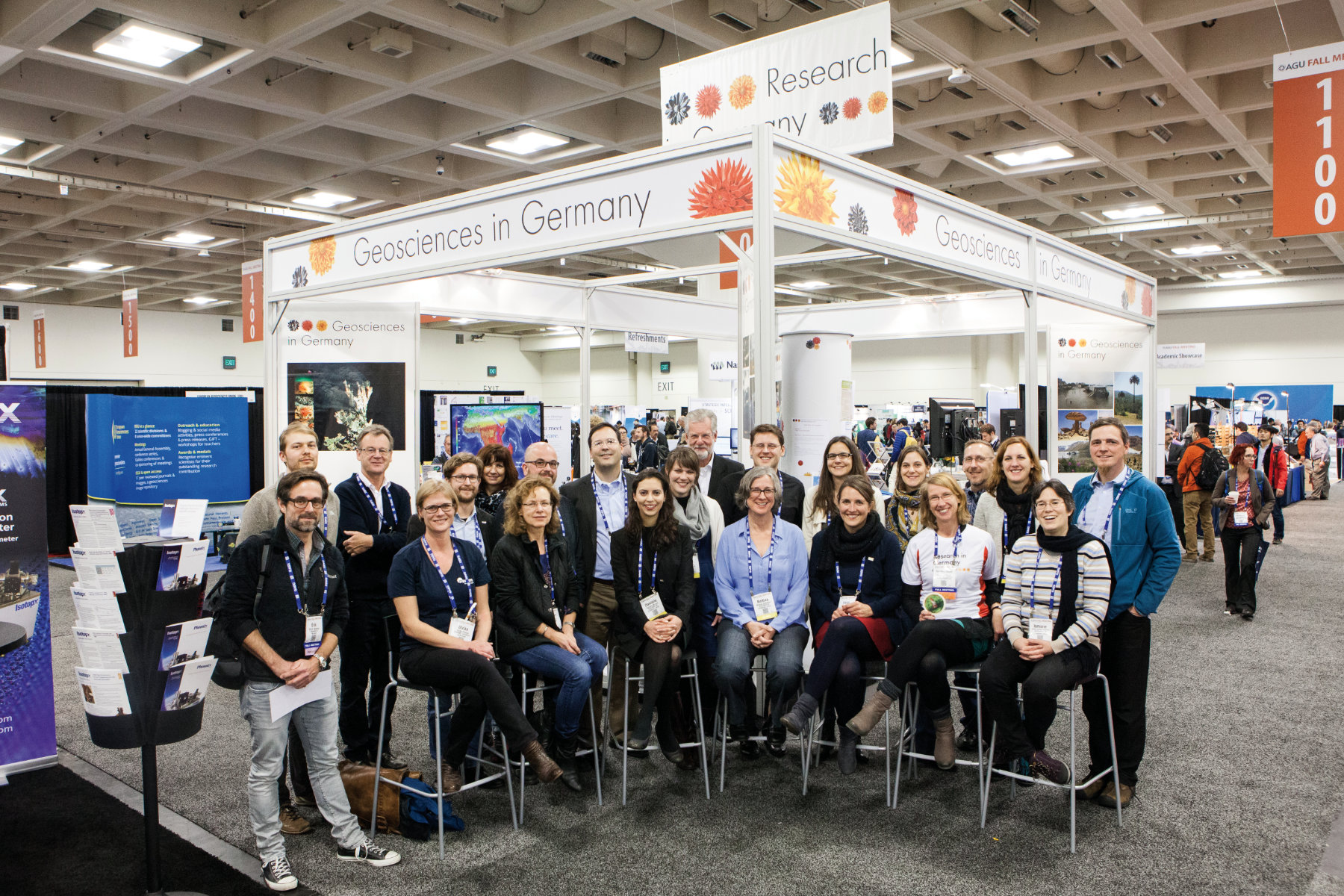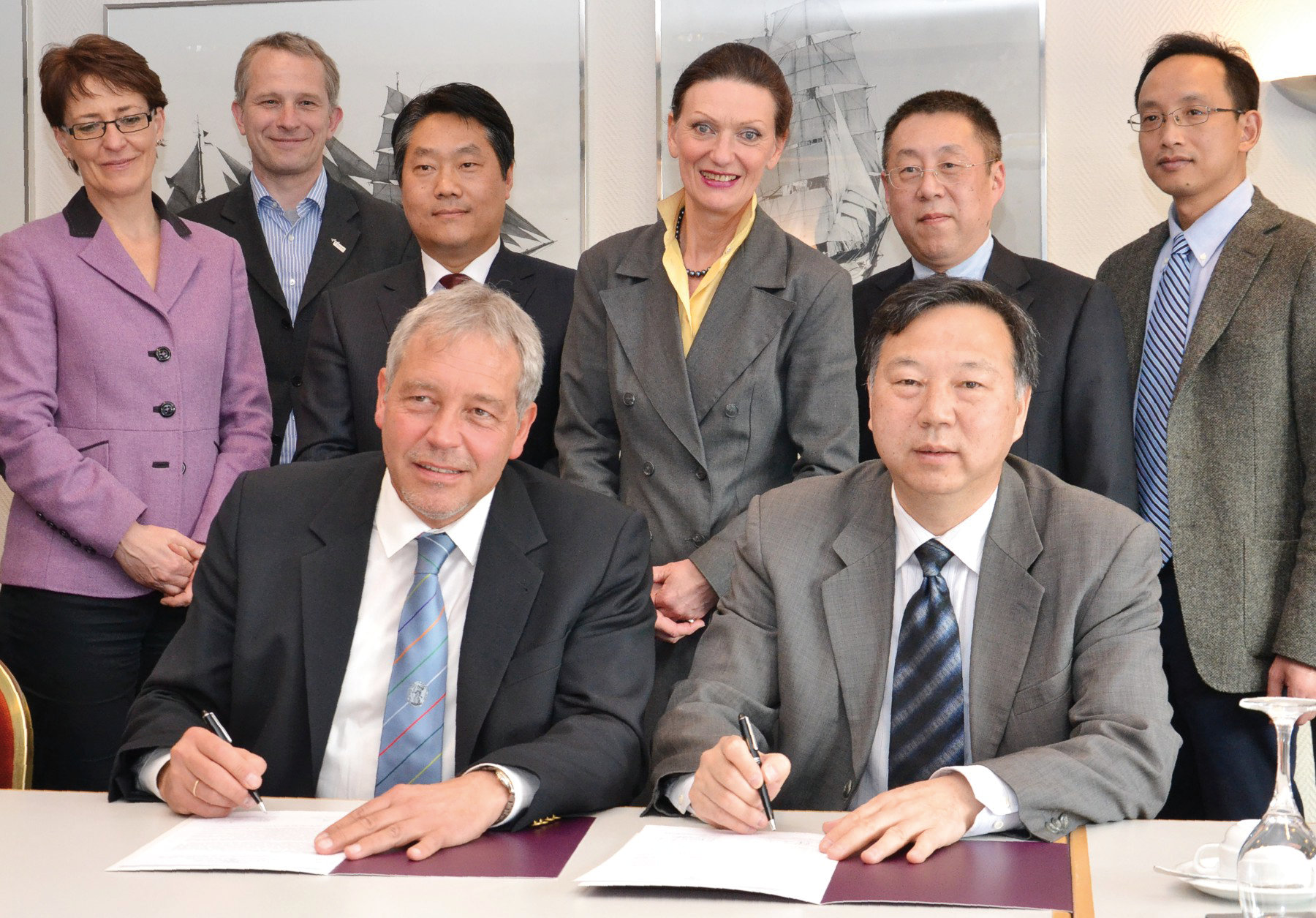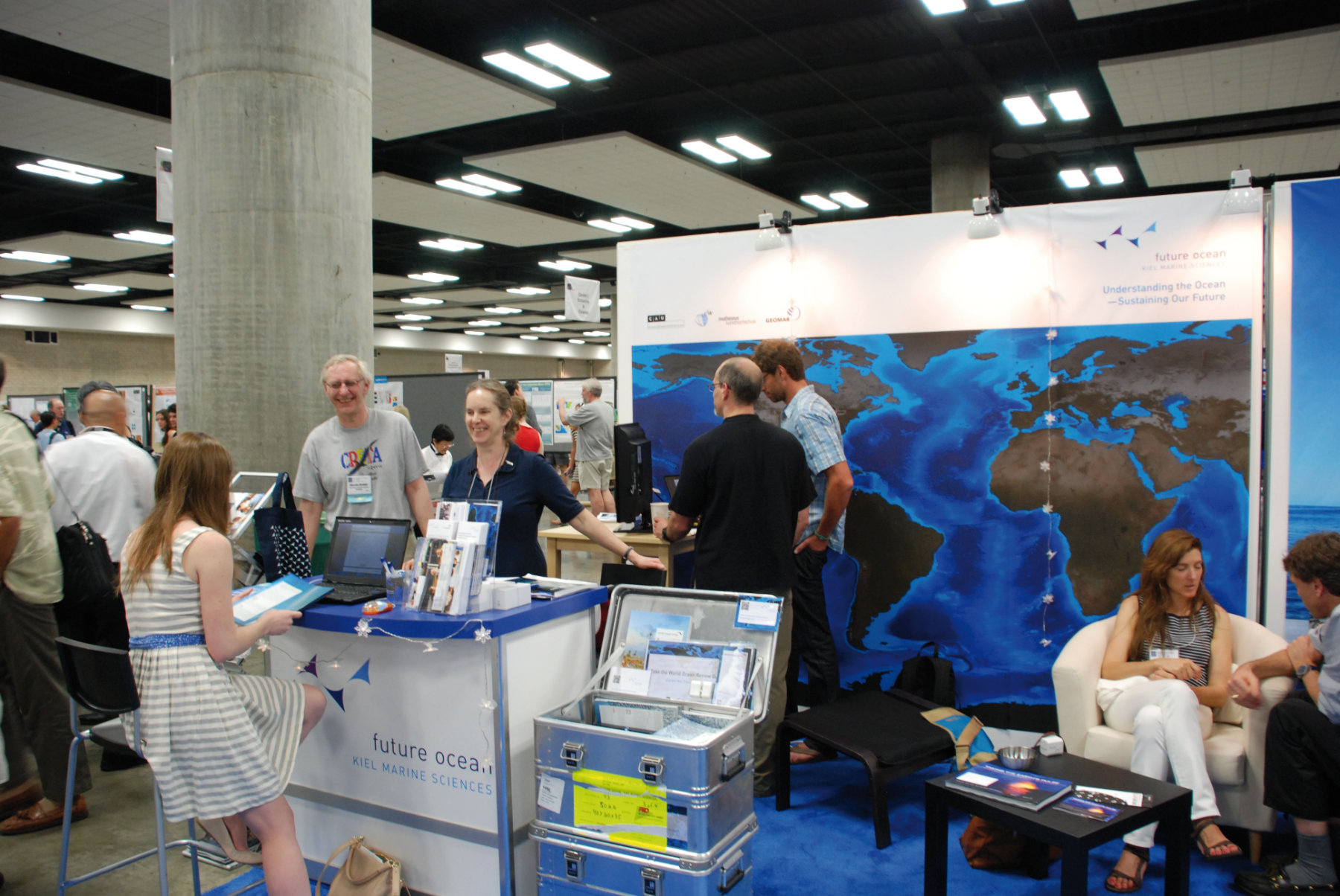 Institutional Partnerships
Kiel's ocean research involves three forms of international collaboration through institutional partnerships. The most important partners are major North American universities, Columbia University in the US and Dalhousie University in Canada. Their partnerships with Kiel work at all levels, from collaboration between PhD students to senior scientists proposing and running substantial research projects cooperatively.
Peter Schlosser, professor of Earth and environmental engineering at the Columbia University Earth Institute, says: "We have collaborated with Future Ocean in Kiel on our conference series on Sustainable Oceans, and to explore future directions in research and education in sustainable development. We are exploring long-term collaboration in the Earth sciences, resource economics and other fields. We expect that this growing collaboration will be beneficial to our institutions and to the broader Earth science and sustainable development communities."
A slightly different type of joint working is seen in Kiel's cooperation with Ocean University of China and Zhejiang University in Hangzhou, China: In 2011, the Center for Sino-German Cooperation in Marine Sciences (SGMS) was founded jointly by the Ocean University of China (OUC) in Qingdao, Kiel University (CAU) and other partners. The SGMS strives to expand cooperation between both countries in the areas of higher education, research and development. Main activities of the SGMS include summer schools and symposia.
Kiel also collaborates closely with the marine science excellence cluster LabexMer in Brest, France, which includes the research institute Ifremer and the Université de Bretagne Occidentale and the University of Bergen in Norway, including the Bjerknes Center for Climate Research.
Kiel's work with these leading institutions involves special partnerships and programmes as well as collaborative working on specific projects. Like Kiel, the centres at Brest and Bergen are home to social sciences and arts researchers working on the oceans.
A third type of cooperation is exemplified by Kiel's work with its colleagues at the Instituto Nacionale de Desenvolvimento das Pescas (INDP) in Cape Verde. Kiel marine scientists are involved in joint learning and capacity-building in marine science and related areas with their Cape Verde colleagues. Dr Oscar Melicio, former director of INDP, says "The INDP and Kiel Marine Sciences have established a future-orientated research and training program that has been active for several years, for example on Climate-Biogeochemistry Interactions in the Tropical Ocean, as well as the BMBF-funded Surface Ocean Processes in the Anthropocene Project (SOPRAN). We look forward to broadening this cooperation."
Kiel marine scientists are also helping to build research capacity in South-East Asia. The Future Ocean Cluster is home to one of a dozen UNESCO chairs in Germany, in the field of integrated marine science. It plans to nominate researchers to the chair for two years at a time who are involved in capacity building measures and would find it valuable as a door-opener in developing nations. The chair is currently held by sedimentologist Karl Stattegger.
The Kiel Ocean Cluster is keen to discuss potential partnerships at any level of cooperation with research institutions in any location. Like Kiel's own research, such joint working can be in the social and human sciences, for example law or economics, as well as the natural and life sciences.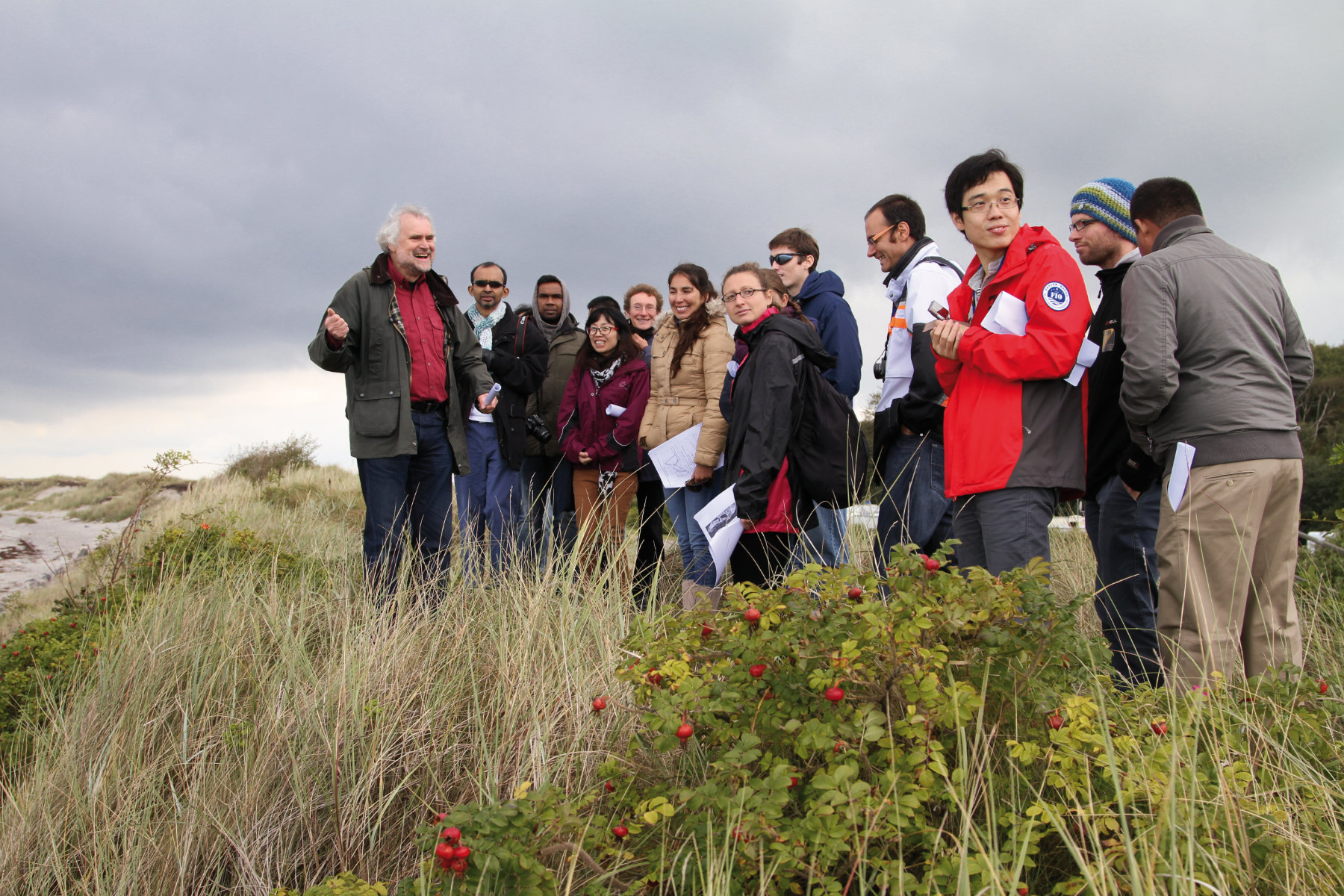 Travel and mobility
The Future Ocean supports science mobility by offering travel grants to Cluster members for individual research collaboration and to attend conferences. This measure also enables members to attend conferences beyond their core expertise, offering them a glimpse into other research disciplines, helping them decide whether closer involvement might enhance their own research. The Cluster also organises and finances joint conferences and workshops with international partners to create opportunities for international collaboration for our scientists. This grows career networks and employment opportunities for our researchers , but also for our partners. And it helps generate future cooperation, which is strongly dependent upon personal contact and familiarity.
Science Marketing
Kiel is not the most familiar point on the map of the world. But the opportunities Kiel affords are many, especially in the marine sciences. The Future Ocean actively promotes its marine research, open positions, funding opportunities, summer schools and workshops, as well as open calls to co-host research proposals at international conferences, exhibitions and workshops. For this purpose it teams up with federal initiatives like Research in Germany, German funding agencies like the DAAD (the German academic exchange network), DFG (Deutsche Forschungsgemeinschaft), AvH (the Alexander von Humboldt Foundation) and others by sharing conference booths and hosting events together. This strategy effectively offers full support and guidance to scientists interested in joining the network and conducting research in Kiel. Questions on careers in Germany, host institutions and funding can be addressed and individual solutions for researchers at various career levels can be discussed with the potential host – Kiel Marine Sciences – and German funding organizations. This collaboration on a national level, within an international context, has been widely recognized within the science community and has since been copied by other nations as well.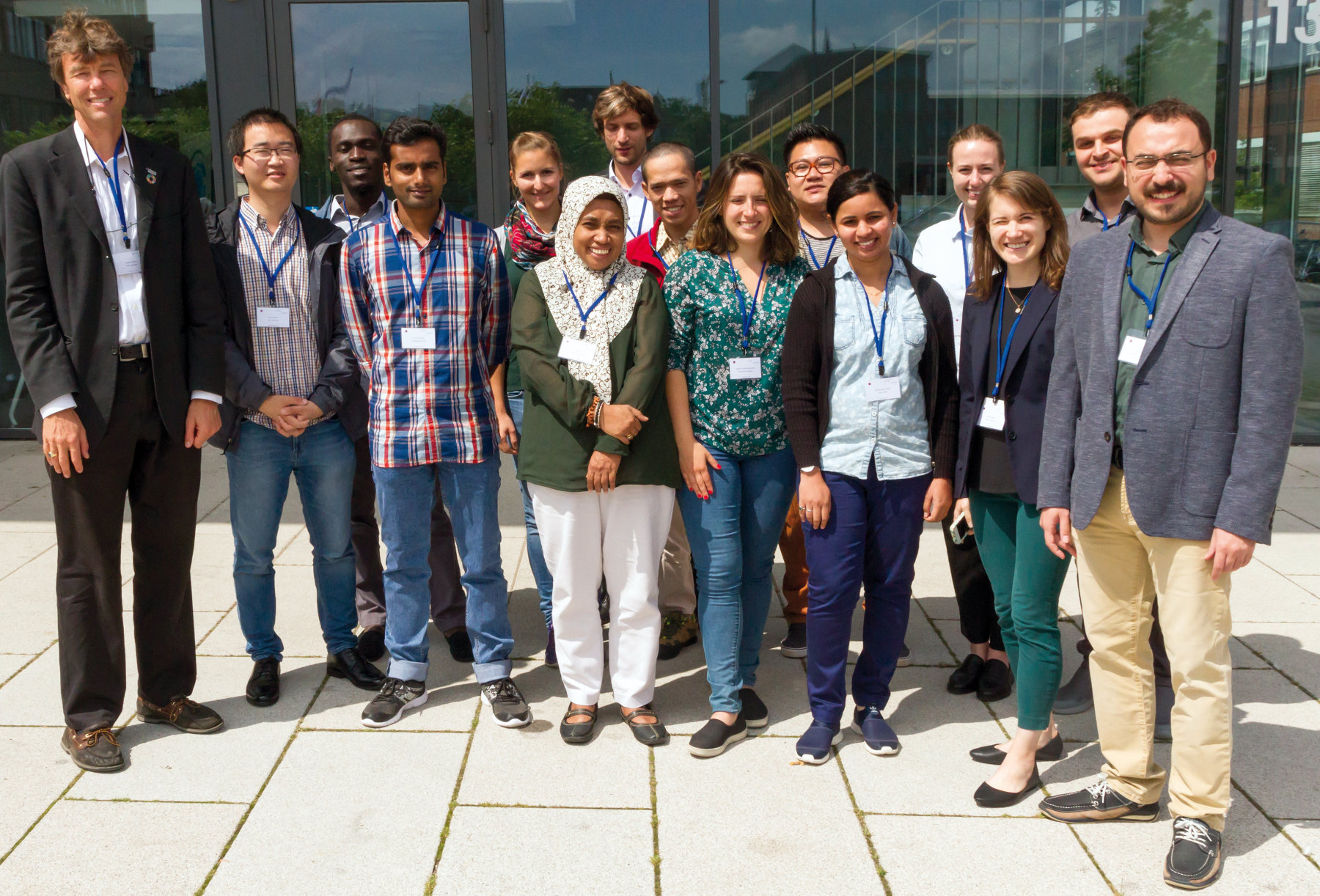 Alumni advantage
Since 2013 the cluster has been developing a research alumni network, and has organized workshops and conferences with alumni participation. The goal of this network is to engage former co-workers and friends who know the research environment in Kiel well and are happy to spread the word about the advantages and opportunities. Within that context Future Ocean plans to establish a network of research alumni ambassadors to act as multipliers of our effort and as advisers on potential
areas of collaboration.
The mobile nature of today's academic life means that many top ocean researchers spend a part of their career in Kiel. In fact the cluster's network of postdoctoral researchers (IMAP) employed in Kiel has about 40% non-German members. The university values them as future international allies. There are now plans for an Ocean Young Leaders Forum, co-organized between Kiel, Columbia University, New York and the Dalhousie University, Nova Scotia, Canada, which would articulate the energy of
early-career scientists.
Dr Wendy Watson-Wright, CEO of the Ocean Frontier Institute at Dalhousie University, is keen on this aspect of joint working with Kiel. She adds: "Dalhousie has collaborated with Future Ocean through joint workshops on research and education in integrated marine sciences, through a joint expedition headed by Ralph Schneider of Future Ocean with Markus Kienast and Stef Mellon from Dalhousie in 2015, and through the joint Helmholtz/Dalhousie graduate research schools in ocean science. Nurturing and supporting the present and future alumni community who will carry our message to a broad audience within academia and beyond is an integral part of this strategy of collaboration." So it seems as if the answer is "yes!". Internationalisation is worth the investment!