Marine research is a particularly suitable route for conveying the fascination of the natural sciences to school students. The Future Ocean School programmes are designed to bring real science to the school curriculum, to promote young academics in science, and to gain the interest of talented pupils. To achieve this, the Future Ocean's outreach team has developed several measures to raise awareness at Kiel University and other institutions of the need to invest in new forms of classroom education and extracurricular activities.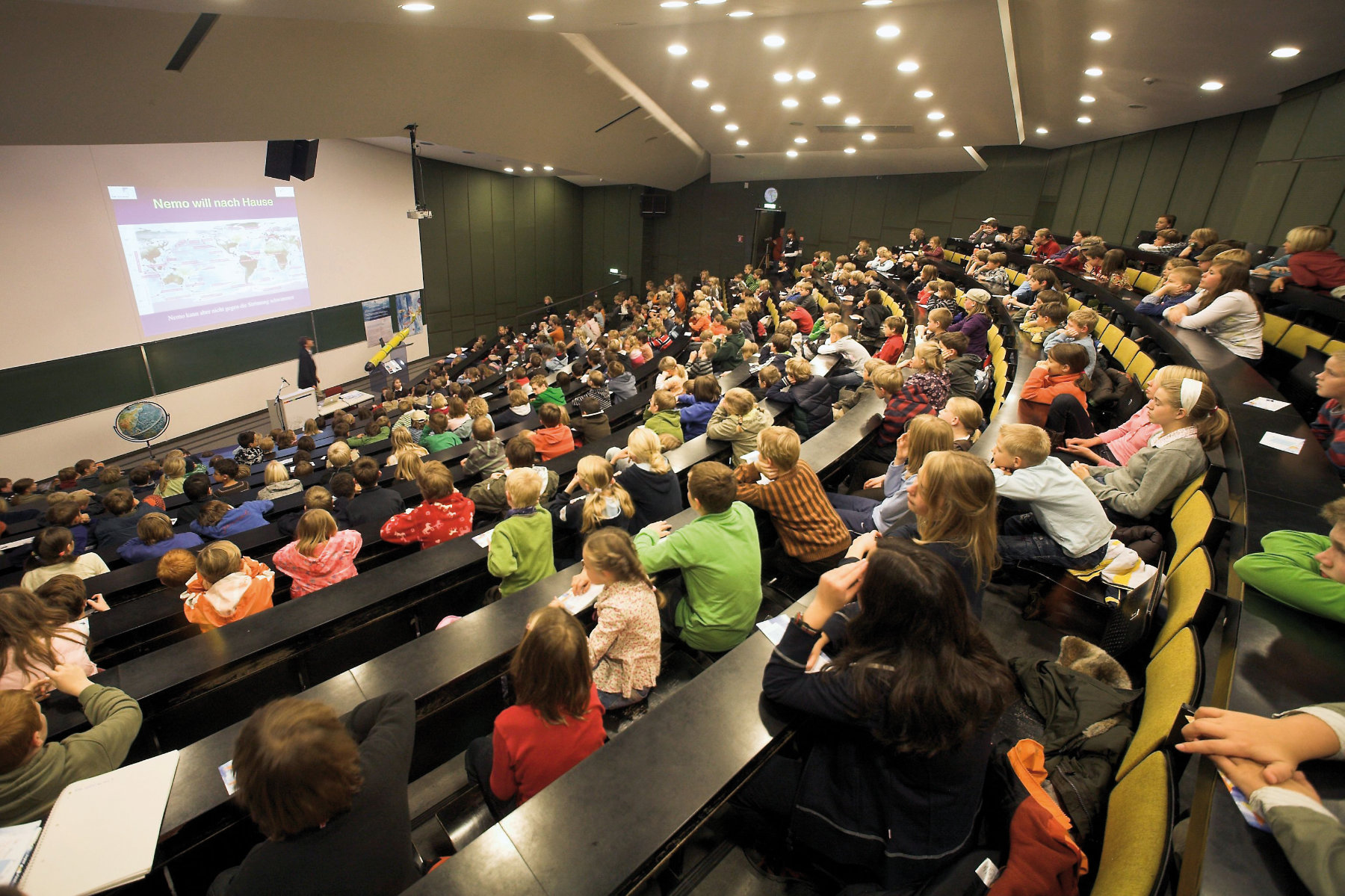 Over the past decade, the Future Ocean's school programs have grown from a few initiatives to a major endeavour. One of the biggest is the Kid's University, which celebrated its ten-year anniversary at Kiel University in 2017. Each year it attracts more than 2500 pupils from grades 8 to 12 for lectures on marine topics. Over the years, a wealth of teaching material has been produced for the Kid's University, and this has led to the appearance of the first school book on ocean science, published by Cornelsen Verlag in 2011. In addition, teachers can borrow expedition boxes with materials for hands-on teaching activities, to be incorporated into the school curriculum or for project work at school. These boxes have proved popular and successful over many years.
Over time these activities have grown into close collaboration with many schools in northern Germany. This created a demand for a practical school lab for laboratory experiments including biology with animals, ocean physics, and chemistry, enabling marine science to be taught to pupils at all levels. With the support of Future Ocean and the state of Schleswig-Holstein, the Kieler Forschungswerkstatt, the school lab of Kiel University, was established in 2012 with partners including the Leibniz Institute for Science and Mathematics Education at the University of Kiel. The school lab still covers marine science, but also offers courses in Life Sciences, Engineering, Energy, Geoscience and even the Humanities, making it a remarkable success story for the Future Ocean.